Manfred Lachs Space Law Moot Court Team 2023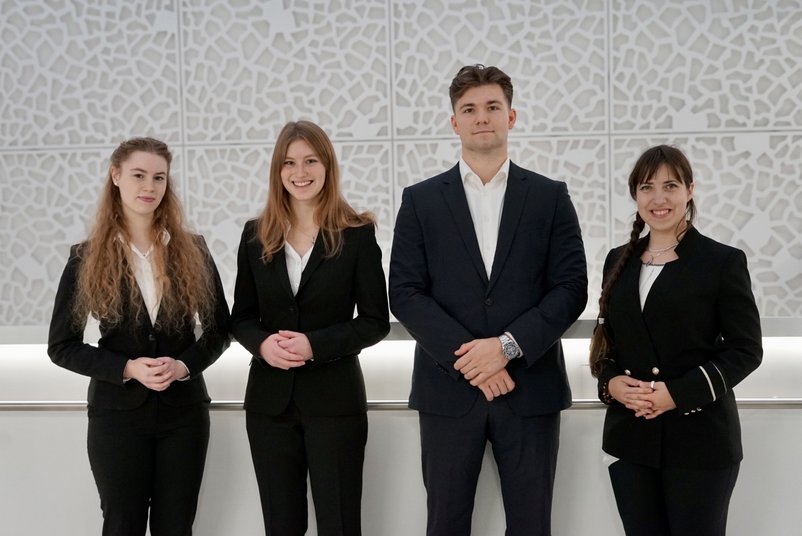 v.l.n.r. Verena Celina Schulz, Christina Schmitz, Til Daniels und Katja Grünfeld (Coach)
---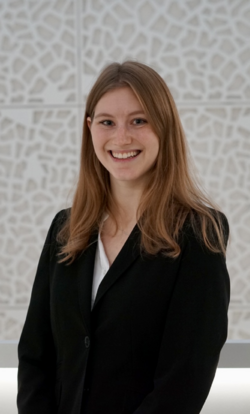 Christina Schmitz (23) grew up in the district of Heinsberg, where she graduated from the Cusanus Gymnasium Erkelenz – Europaschule in 2017.

Starting from a young age, Christina fostered great interest in space-related topics, leading to an internship at the European Space Agency (ESA) European Astronaut Training Centre that gave her valuable insight into space missions. To deepen her knowledge of how these missions and outer space in general are regulated, she visited Prof. Hobe´s Space Law lecture during her first semester of studying law at the University of Cologne in 2017. Already then, Christina knew that she wanted to delve deeper into this topic. The importance of international relations and cooperation became tangible for her during several exchanges. Later on, Christina had the opportunity to work on International mandates within a major law firm in Cologne. The lawyers´ work, and how international conflicts are solved, lastingly impressed her.

Christina works at the Institute of Media and Communication Law, and specialises in related fields. Despite seemingly vast differences between Space Law and Media Law, she appreciates their similarities and takes them into account when working on her legal skills. Just like Space Law, Media Law is a young field of law and subject to constant change, making Christina used to working in an area that constantly evokes new problems, demands to deal with progress and challenges her to think out of the box.

Christina is looking forward to finding creative solutions for previously undiscussed topics with her team and meeting like-minded people from all over the world during the Manfred Lachs Space Law Moot Court Competition.
---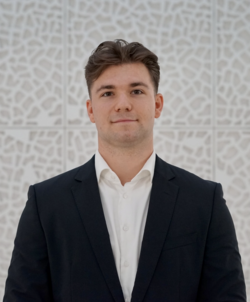 Til Daniels (23) was born in Neustadt and grew up in Hellenthal, where he graduated from Clara-Gymnasium in 2017. He went on to do an apprenticeship at KfW in Frankfurt and has been working there ever since.

He has been studying Law at the University of Cologne since 2020. Through his work in a public bank that works internationally, he became interested in state relationships and international law.

For Til, the Manfred Lachs Space Law Moot Court Competition is an opportunity to improve his English skills, get a feeling for the actual work of a lawyer and broaden the experience gathered during his time at the university. He is looking forward to working with his teammates and competing against international teams.
---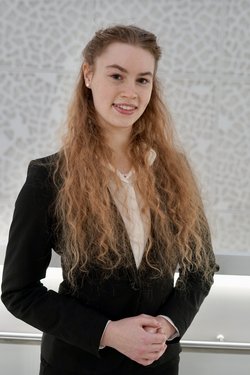 Verena Celina Schulz (21) was born in Bensberg and raised in Solingen, where she graduated from Humboldt Gymnasium in 2019. She is currently studying law in her 5th semester at the University of Cologne.

Outer Space as well as international relations have always fascinated and intrigued Verena. As a high school student she competed in the national round of the German Young Physicists' Tournament three years in a row, where she first cultivated a passion for discussing and defending various physics problems she worked on in English with other competitors. This interest was further strengthened when she studied abroad in New Zealand for a semester, gaining further knowledge in advanced engineering and electronics classes, in which finding solution strategies for complex physical tasks together with her classmates was an essential element. After getting an insight into the field of law during her internships, Verena chose to pursue law as her primary degree course as it, especially international law, combined aspects of discussion of current cases and scientific exchange. After she attended Prof. Dr. Hobe´s lecture on Space Law, she saw an opportunity to combine her studies in law with the technical aspects she had grown to love. Additionally, she completed the Cambridge Certificate C2, the DELF B2 and Spanish courses up to level B1 to solidify her knowledge in English, French and Spanish.

For Verena, the Manfred Lachs Space Law Moot Court Competition is an excellent opportunity to keep pursuing her passion for space and justice while working on her rhetorical and written skills, and expanding her knowledge in Space Law. She looks forward to competing together with her team mates and meeting other dedicated students as well as judges from various countries.